Electronics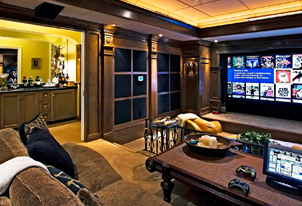 We carry the latest in today's technology & electronics to simplify and enhance your life. Our systems are designed to be fully functional using Google, Android, Apple via iphones, ipads and tablets. With the use of today's electronics your home will become your dream house right in front of your eyes. Smartphone Devices allow you to controland view your entire home or business electronics. Whether you are viewing your cameras, setting your alarm, turning lights on or off, adjusting your air conditioner, it's all available at the touch of a finger.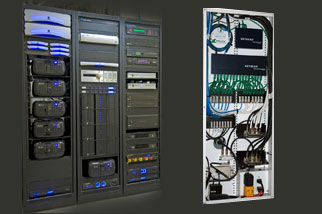 Smart House / Structured Wiring starts with great engineered designs for comfortable living. Smart wiring systems allow your house to be easily upgraded or serviced as technologies keep evolving.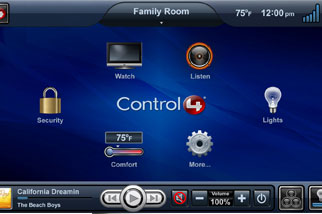 Control 4, Crestron and other intelligent products modernize your home or business. These products simplify how you control all of the electronics on site or remotely. Monitoring these electronics keep your family and possession's safe while also saving you on electricity. Controlled lighting and HVAC controls pay for themselves with the convenience and money saved.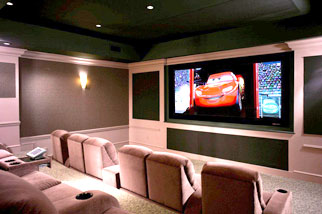 Home Theatre Systems are the ultimate attraction for your mind and senses. With the latest in HD technologies the sights and sounds come to life. Going to the theatre isnow about changing rooms.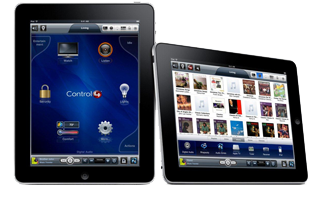 Tablets, Smartphones and Wall Mounted Keypads control and help monitor your house, business and conference rooms. Let the future help you control your environment at a touch of the screen.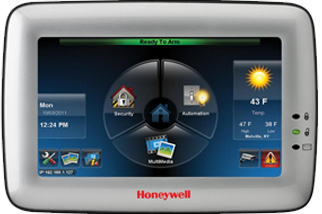 Honeywell and other fine manufacturers alarm keypads offer touch screen technology and allow you to customize controls for your home or business.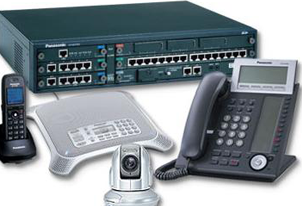 Panasonic & Samsung intelligent Phone Systems and Door Stations can be installed throughout the house to handle multiple phone lines while also acting as a whole house intercom.